1.5oz SUBLIMATABLE CERAMIC SHOT GLASS SMALL CASE (12 UNITS)
1.5oz SUBLIMATABLE CERAMIC SHOT GLASS SMALL CASE (12 UNITS)
Comes 12 to a box 
BPA FREE
Coated for Sublimation
Want to add your own design to this tumbler? Get the Wrap Template Here.
Looking for digital sublimation designs for this product? Check out our SHOT GLASS SAYINGS - DIGITAL SUBLIMATION DESIGNS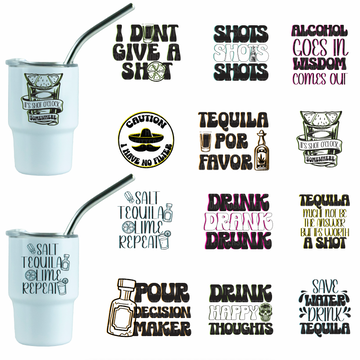 (Digital sublimation designs are sold separately and not included with purchase)
Please note: by purchasing an item for sublimation you are acknowledging and agreeing:
The Stainless Depot is not responsible for any technical issues related to the sublimation process such as using the wrong settings, equipment, ink, not wrapping the image tightly, etc.